Published by David R. Godine, 1974 and now resident on
Elsa's Web site
.
In 1973-74, while I was a Bunting Fellow at Radcliffe College I pulled together the pictures that I had taken of my friends in my house at 19 Flagg St and wrote a text to go with them. (There's a long tradition of photographers photographing their families and friends. What could be more obvious and instinctual, except perhaps photographing your favorite tree or flower?)
While I was still working on the book, David Godine agreed to publish it. We had our struggles, mostly over the text, the format, the tone. Eventually, I convinced David I was on the right track, at least for me. The book was designed by Lance Hidy and he showed me his pencil mock-up over peking duck at Peking on the Mystic in Cambridge. I picked out the colors of a box of Kodak film for the cover. I figured if it was good enough for Eastman, it was good enough for me.
Up until the Housebook, everyone called me Ellie. But when I decided to call the book "Elsa's Housebook," because I liked the authoritarian sound of it, I slowly started to call myself Elsa and sign my name Elsa and answer my phone Elsa. Soon, all my friends were calling me Elsa. It still seems a little unfriendly and formal and I like when old friends from twenty-five years ago call me "Ellie."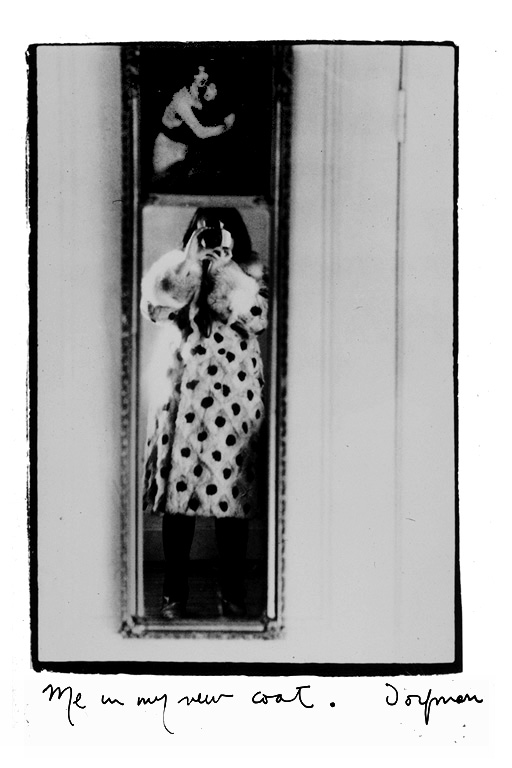 The Housebook went out of print in 1976 or so. The last ones were remaindered at bookstores in Harvard Square. Every once in a while someone would find one in a used book store. Now copies show up in bookstores in cyberspace. Try Amazon.com, Bibliofind.com, or Bookfinder.com. Giving the Housebook a new life on my web page seems like the right thing to do. Enjoy! Start right HERE!!!!
Webmaster's note
Elsa's housebook was first published thirty years ago in 1974. The original paper version did not have a table of contents or specific chapters, nor did it have an index. When we 'digitized' the housebook we were faced with a bunch of options and challenges. We didn't want the book to be on one long web page, which meant that we would have to divide the book into parts. There were a few sections like "The Camera" and "Photography in my Head", so we stuck with those, and added a few more in the Flagg Street part (See above). Making these series of pages was necessary in helping out with page load time; lots of images on a page with a slow internet connection can be painfully slow. I believe the best way to read the housbook is in one sitting (or several) without paying much attention to the sections. In commemoration of the thirty year anniversary, we've added an orange navigation line to the top of every page that lists all the people in the housebook in order of appearance in either the text or photograph. The name-navigation is more of an index for those who are curious. It is also a tribute to those who were lucky enough to be a part of Elsa's life at the time the book was created! Another recent addition to the housebook is the "title wall" (see below) which is a tribute to all of the publications by the people in the housebook. Read on!
- Kyle Nicholls