---
20 January 2003

Dear Elsa,

How are you? Sorry again for waking you and Harvey. I was able to reach Isaac afterward. It was great to catch up with him. He sounds like he is doing very well. I can't wait to see him at Eugene's wedding. Also, I spoke with Eugene and he seems like he is doing very well.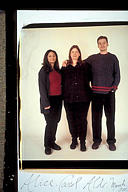 I just recently looked at PALS on yr site. It has been almost a year since I last saw it. It still brings back a flood of memories. I 'm sorry up till now I have not sent emails or a letter detailing my life here, so I thought I could do that in this letter. So, I will start with my arrival.
Well....first I should tell you that I have been here for 20 months already! So, upon arrival I stayed with a Japanese host family for one month. The family was very kind and they have two kids, a boy who is 29 and girl who is 24. The boy lives with his wife and new born daughter. The girl lives at home. My host mother's parents both live at the house, but the grandfather recently passed away. The family helped me to do many things, even after I moved into my own place. I continue to see them on a regular basis. They work 9-5 jobs, but are farmers. They grow rice, various vegetables. The last two seasons I have helped grow rice and plant, the whole process. It is hard work, but I am happy to help them.
I now live on my own, in a nice-sized apartment. My next door neighbor is also an english teacher. We are both on the same program and work at the local elementary and junior high schools. There are 4 junior high schools in my town. I teach at 2. She teaches at the other 2. We never switch. So, for 4 days a week, we teach at Junior high schools. On the fifth day we teach at local elementary schools. The two are very different for us. At junior high schools we assist the Japanese teachers of English (JTE) in class. I usually help with pronunciation, correct homework. It really varies with the teacher. Sometimes I'm very involved, other times not so much. At elementary schools, I am usually in charge of class. I am given a schedule and I improvise or change certain things. That's up to me. Some elementary schools want to play games, others are more serious. Again, it varies from school to school. At the junior high schools there is one person who can speak some english, but at elementaries, there are none. When I first got here it was very difficult, and still today i'm never 100% sure what is expected of me. My schedules for elementary schools are written in Japanese and explained in Japanese. Even after 20 months my speaking is basic and so is my reading. So, as you can guess, I've had some interesting days.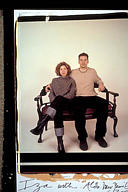 My town is in Tohoku. It's a very rural and old-fashioned part of Japan. It's often referred to as the Tibet of Japan. It's the countryside and farming is the biggest profession here. Although sometimes I crave the city, I'm very happy to have been put here. I'm able to see a part of Japan that has kept many of its traditions and still practices old-fashioned rituals concerning holidays and festivals. Also, I get a chance to interact with Japnese people. Whereas if i lived in the city I might have instinctively surrounded myself with English-speakers and foreigners. I do though have foreign friends, people who are on my program. Without them I wouldn't have any chance to speak English or vent or ask advice, so for their presence I'm grateful. The population of my town is about 16,000, but it feels much smaller. The nearest city is about 1 hr away. The city Morioka is a nice getaway. It has many restaurants, bars, movie theaters, shopping places, etc.
My social life has steadily improved the longer I've been here. And the more I've learned to speak, the more I've been able to do. Social life here really revolves around the seasons. For example, now it is winter, so most people snowboard or ski during weekends, go to hotsprings (indoor/outdoor public baths), have drinking/eating parties. In the summer everyone is out and about, going to picnics, sightseeing, concerts, outdoor drinking parties. Drinking is something that is done all seasons here. No social or after work gathering would be complete without drinking. Socially, I do as everyone else does. These days I'm learning to snowboard, go to hotsprings a lot and eat hot dishes at night to stay warm, and drink of course. In my 20 months here, i've been fortunate to have traveled in and outside of Japan. In Japan I've visited such famous places as Nikko, Nagano, Kamakura, Tokyo, Yokohama, Sendai, Kagoshima and Yakushima. Outside of Japan I've visited Thailand, Cambodia, Vietnam, Philippines and S. Korea. Just rereading that, I'm amazed I've been able to do so much. I only get 20 vacation days a year, but grouped with weekends or national holidays I've been able to do and see plenty. It's been a bit hectic trying to pack so much in every vacation, and it's drained my savings, but it's been well worth it. Seeing the places I've seen has given me a much deeper perspective of not only Japan but Asia.
Well, I hope that i've included plenty of info that is interesting and can be used for PALS. Feel free to use as much as you want or cut and paste where you see fit. Isaac told me that you're doing some work in NYC these days, that great. I hope business is going great for you. You certainly deserve it. It was a great experience for me to work for you and all those years. It still ranks as one of mybest jobs and defintely the nicest boss. I hope Harvey is doing well. I hope you enjoyed the letter. Take care. Aldo
---
elsad@comcast.net